About us
---
Even the pleasurable things in life can occasionally leave our minds spinning out of control. Children, relationships, careers and friendships can all take their toll.
And sometimes, life can be tough; death, divorce, redundancy, addictions, losing your home and the on-setting depressions which the stress of these events can sometimes cause.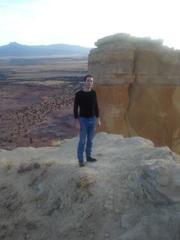 Modern life can leave us needing a 'helping hand' to cope.
After a chance meeting at a music concert in 2012, Mick Crudge and Stuart Newman shared their stories and discovered that after having been through numerous upsets and disappointments in life, they had each discovered their own path in life via a 'helping hand'.
That helping hand came in the form of hypnosis. There are many urban myths spoken about hypnosis. All are rubbish.
Hypnosis (including meditation) is merely the total relaxation of the conscious mind: Trance. Something you experience on a daily basis whilst reading, watching TV or even walking along the street.
Hypnosis is when someone else (maybe a therapist or a guided recording) helps you into this mental state. Meditation is you bringing it on by yourself.
Whilst the mind is relaxed, the self-defending and inner-critic parts of the psyche are bypassed.
Here, positive, rewarding, healthy new ideas, information and seeds of wisdom, can be planted - opening the door for you to grow into the person you want, and need, to be.
You can grow as quickly or as slowly as feels comfortable to you.

EnTrance
Nobody can forcefully make you do or be anything you don't want to be!
You can grow as quickly or as slowly as feels comfortable to you.
Newman and Crudge's experiences with death, divorce, alcoholism and depression had been life crippling. But each, independently, learned the amazing power that Positive Mental Attitude brings, and how in the face of adversity, mind over matter is truly a guiding light to a happy and authentic life.
Life is a series of positive and negative experiences, stored in the mind as layers, for future reference. There are many ways to help remove unwanted negative references: Counselling, cognitive therapies, group therapies or meditation.
Through the latter Newman and Crudge had found a stream of consciousness which had helped them so much, that there was a strong desire to share that knowledge with others as soon as possible.
The decision to begin working on a healing product for others was easy. They began working on a 100 strong batch of scripts immediately.
With the help of singer and voice over artist, Hollie Kamel, EnTrance was born with the remit of making this powerful Self-Help therapy available to all as downloadable audio files.
Through the script writing powers of Crudge, and the Audio technology of Newman, they have brought and shared for you an enormous library of self help audio productions which share a simple knowledge which has been used and passed down though generations throughout the World, that a calm mind is a healthy mind..
How It Works
---
EnTrance is a collection of Self Help & Personal Development audio recordings.
Hypnotic by nature, they are suitable for both the complete beginner, or those fully experienced in Meditation and Hypnosis. The end product of both Meditation and Hypnosis is the total relaxation of the conscious mind.
Our audio will put you into a very deep state of relaxation, and through carefully crafted scripts, will introduce positive affirmation, beneficial suggestions and metaphoric stories, to help you begin the process of becoming what ever you want to become!
Each of our 1,750 products is available as a single download, playable directly on your computer, phone, tablet or any other media player capable of using high quality MP3 audio files. You can copy this on to as many different players as you want to.
There is no need for a subscription. No special software is needed. (Although if you wish to subscribe to our entire catalogue, and/or play your purchases via an App, both are availble via Bandcamp - the power behind EnTrance's online delivery.)
EnTrance is amongst the very best quality Self Help & Personal Development products available anywhere in the World.

EnTrance
Each EnTrance download will be approximately 50-80mb taking just a modest amount of storage space on your phone or computer.
Having studied closely, exactly what makes recordings by revered hypnotherapists such as Paul McKenna, Paul Scheele and Micheal Sealey so effective, we spent two years collaborating the expertise of hypnotherapists, NLP & Audio professionals.
Taking the very best available attributes of current hypnotic recording techniques, we designed, wrote and engineered EnTrance to help release the inner need for: Purpose, goals, meaning, challenge and creativity.
EnTrance is recorded on professional audio recording equipment in acoustically treated studios by Broadcast Audio Professionals with over 20 years experience.
In terms of studio production values and hypnotic effectiveness, EnTrance is amongst the very best quality Self Help & Personal Development products available anywhere in the World. This is not a home made YouTube production.
We use all of the expected deep trance inducing isochronic, bin-aural, sub-tonal and inter-tonal technologies to help drop you into the deepest Delta Trance, along with a sophisticated use of the panning spectrum, where our positive suggestion and metaphoric teaching paraliminals help you begin the healing and development process.
We can't, don't and won't claim to have an instant fix for you via a recorded audio file - but we can and will open the door for your own unconscious mind to begin the amazing process and journey of self healing and development. And we can complete and personalise your Healing journey via personal or online/Skype 1-2-1 sessions.
Our recordings are built so that no two of our files have the same induction, deepener or paraliminal section - each of our 1750 (2500 when complete!) Meditations files is unique! Totalling over 800 hours as a full collection!!
EnTrance's library is very large, so we've broken it down into manageable sections located in the Store menu and explained below.

EnTrance
Your Perfect Download
---
The first thing you need to do is chose which of our voice overs works best with your own personal energy.
Take a listen and pick one now.
Self Help Library - these are self help and personal development titles aimed at those wishing to change their life. There are 100 'subjects' for you to choose from. From improving your confidence to regressing to your inner baby self, this is where you begin your life changing journey.
They come in two durations - 30 minutes and 50 minutes. Both consisting of gentle inductions, hypnotic deepening, isochronic or binaural backed music with a delayed wake ending. The later has a paraliminal section consisting of seperate readings addressing individual sides of the brain with positive affirmations, beneficial information and metaphoric teachings to help induce trance and open the door to a new you.
Gym Health Library - the mixes are with an upbeat backing track and mixed for use during light excersize, such as walking, light weights, yoga or zumba. Caution should be used with this product and machinery should never be used. These are self help and personal development titles aimed at those wishing to change their life. There are 100 'subjects' for you to choose from. From improving your confidence to regressing to your inner baby self, this is where you begin your life changing journey.
Relaxation Library – the 100 colour themed relaxation meditations do exactly what they say on the tin. An ultra calming experience to not only put you back on the right tracks after a tough day, but also to keep you there! Relaxation EnTrance's are ideal for use in situations as diverse as Hypnobirthing, Drug and Alcohol Recorvery and Law of Attraction meditations.
ZenTrance Tones Library – These guided meditations have a little twist, in that there's no mixed audio bed or music, just a voice and a frequency to meditate on. Not recommended for complete beginners.
Insomnia Library - coming soon. A 100 Flavour super sleep hypnosis library.
Recharge Library - coming soon. A 100 Flavour set of Power Nap / Recharge your battery maditations.
Short Hypnotic Meditation Library - coming soon. A collection of 10-20 minute hypnotic meditations.
The Voice Overs
---
Another major strength of EnTrance above all of its competitors is that we give you a choice of voice.
As good as any script may be, a major part of recorded hypnosis being effective is the user relating and accepting the voice. We give you a choice of three distinctly different voices, one of which, we're sure, will work well enough with your own personal energy to make EnTrance hit the spot and make you feel as comfortable and relaxed as possible before you begin your Meditations.
Our Team
Mick Crudge - Soft Northern English - Malevoice.
Working and teaching as a committed hands on Healer for almost 15 years and as a Hypnotherapist for the past 7 years, Mick Crudge's journey to Entrance began via a chance meeting on a train journey across India where he was given a book on Hypnosis.
After working with Horses in New Mexico where he discovered powerful Healing energies, Mick trained as an Analytical Hypnotherapist at the Hypnotherapy Institute of Great Britain where he was introduced to, and inspired by, the powerful and transformative teachings of the late Great Gil Boyne. EnTrance's multi layered scripts are carefully crafted by Mick from a variety of modern life influences and ancient metaphoric teachings.
---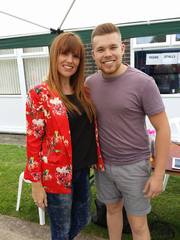 Hollie Kamel - Classic English - Female voice.
Certified NLP & Law of Attraction Practitioner - Hollie Kamel is no stranger to all things Voice.
As a Professional Singer and Voice Over artist, bringing connection and emotion to all things vocal is what Hollie is about.
With her strong corporate background, combined with her creative career, Hollie possess all the right ingredients for EnTrance, and has a deep passion for hypnotherapy, meditation and all things that connect YOU with YOU!
"We are what we focus on and I truly believe that we all have the tools and answers within us to deal with and overcome any obstacle and achieve any goal - we just need to believe and take action and to me hypnotherapy and meditation is your heart answering your soul"
---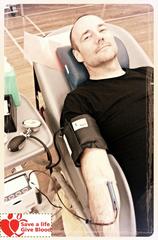 Stuart Newman - Estuary English - Male voice
A random encounter with a Paul McKenna 'Stop Smoking' CD gave now recovering alcoholic, Stuart Newman, the inner strength to tackle a 25 year old drink problem.
Broadcast Audio specialist, Newman, has spent over ten years analyzing the techniques of the Worlds best Hypnotherapy recordings and utilised his expansive knowledge to forge Crudge's scripts into the deepest of trance inducing audio beds.
Very much the driving force behind EnTrance, Newman says, "After discovering the amazing power held by the subconscious mind and how releasing this can transform lives, we really wanted to put something back out there which can really make a difference, and at a price which people where people are prepared to take a chance on."
Returns
Entrance is not a physical product, so as such we do not accept returns. We will however fully refund your money if after 30 days of continual use, you do not get any beneficial or positive effect. (This excludes Personalised sessions and Subscriptions. Please contact us if you have a problem with any EnTrance product. We know it works, as we've used it ourselves - so we want you to also get the maximum benefit from it.
Contact
Please contact us via email with any questions you may have: EnTrancehypno@gmail.com
Alternatively via any of our Social Media profiles:
FAQ
All your questions are answered here:  Hypnotherapy FAQ
Legal Disclaimer
If you require any more information or have any questions about our site's disclaimer, please feel free to contact us by email at EnTrancehypno@gmail.com.
All the information on EnTrance website is published in good faith and for general information purpose only. EnTrance does not make any warranties about the completeness, reliability and accuracy of this information. Any action you take upon the information you find on this website (www.EnTrance.org.uk), is strictly at your own risk. will not be liable for any losses and/or damages in connection with the use of our website.
Machinery or vehicles should never be used when listening to Hypnosis. Always assume a relaxed position, preferably sitting or lying down.
From our website, you can visit other websites by following hyperlinks to such external sites. While we strive to provide only quality links to useful and ethical websites, we have no control over the content and nature of these sites. These links to other websites do not imply a recommendation for all the content found on these sites. Site owners and content may change without notice and may occur before we have the opportunity to remove a link which may have gone 'bad'.
Please be also aware that when you leave our website, other sites may have different privacy policies and terms which are beyond our control. Please be sure to check the Privacy Policies of these sites as well as their "Terms of Service" before engaging in any business or uploading any information.
Consent
By using our website, you hereby consent to our disclaimer and agree to its terms.
Any information obtained about our customers is exclusively for use by EnTrance and will never be used by other companies.
Update
Should we update, amend or make any changes to this document, those changes will be prominently posted here.
This Disclaimer was created at disclaimergenerator.net.
Music
Our favorite Meditation music supplier is http://www.silenciomusic.co.uk/
---
EnTrance is split into distinct libraries to help you target the area of your life which you wish to improve. Check out the Store menu above to find each library. You can try each hypnotic meditation for free on each items product page, or via the free stuff menu.