Audio Production & Project Management
As well as decades of combined Hollistic experience, EnTrance's team have some amazing Audio Production skills dating right back to the 1980's.
And, we're always happy to get involved in new projects...
Our Team's Production experience
Mick Crudge
Mick spent his formative Youth as vocalist with seminal Blackpool band, The Fits. Having released a full length album and eight singles, he spent a considerable amount of time in the studio. The band commercially peaked in 1983 with the Tears of A Nation EP reaching number 15 in the Independent Charts.
Mick has released various other musical projects over the years and can often be found busking on London's Underground when he's off the road and in London. Mick also spent ten years as distribution manager for Media outlet, The Network, before taking to the road with his nomadic healing project, Healers-on-wheels last year.
---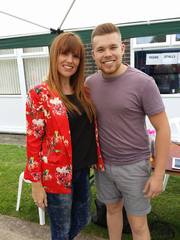 Hollie Kamel
Hollie's career has revolved around music and acting along side her hollistic development.
As a Professional Singer she's spent more than enough time behind a vocal mic, and was the obvious choice for EnTrance.
Her script reading in the booth is second to none and she made the recording of her 24 hours of voice over an absolute breeze. She really should be recording Audio Books as she has a talent that's actually quite rare in the VO world.
---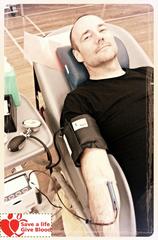 Stuart Newman
As well as having produced 5 full length albums for his band, Underclass UK, Stuart has worked with many, many bands on both live and documentary recordings and films
With a career history of nearly 20 years in Broadcast, Stuart has spent the last 15 as an Audio Dubbing Mixer for a major broadcaster and used his experience of reversioning to design EnTrance's Audio to work for an App. (We're keen to find a developer to work with on this at some point!)
Very much the driving force behind EnTrance, Newman has an amazing talent for working with huge amounts of information and data.
Click here to see our Hollistic experience and certifications